I am sharing a personal story about how growing up to become bilingual and bicultural has made a profound impact on who I am today.
I was born in Los Angeles and moved with my parents to Seoul, Korea when I was three-years-old, and came back to Southern California ten years later. I learned English and adjusted to the American culture as a 7th grader. All I wanted to do was fit in, but other kids would go out their ways to tell me that I was different. I was constantly bullied at school, and it was one of the most difficult experiences of my life.
Being Korean-American and speaking Korean meant that I was different and it has given me a lot of pain when I was younger. After I grew up, however, my bilingual and bicultural background actually made me be unique, and turned out to be one of my greatest strengths and blessings in my life. I ended up writing a book in Korean, which led me to start my community, Give One Dream, inspiring many people around the world to pursue their own dreams, and also led me to start this podcast.
In this episode, I also share with you a story about Howard Koh, a former U.S. Assistant Secretary of Health during the Obama administration and now a professor at Harvard School of Public Health, about his experience of growing up as a Korean-American in 1950s.
You will hear about why Howard and his siblings (his younger brother is Harold Koh, who served as the Legal Advisor during the Obama administration and teaches at Yale Law School) became so successful against all odds, and achieved seemingly impossible dreams.
---
Download the 3 Steps to True Career Fulfillment Here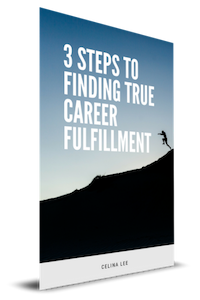 There comes a time in your career when you question your professional happiness and fulfillment. This can be a defining moment if you take the time to ask yourself important questions and take action towards career that brings you joy.
If you are feeling stuck and don't know what to do next, you are not alone. With the right guidance and a little momentum, you can be happy and fulfilled personally and professionally. If you're looking for clarity and next steps, check out this guide, the 3 Steps to Finding True Career Fulfillment.
I use a 3-part framework to help you take the next step towards doing work you love and believe in. Get your copy here.
---
Did You Enjoy This Episode? Click Below To Subscribe:
"How did you find what you wanted to do with your life? How did you have the courage to pursue your dream?" These are questions I explore with people from all different walks of life. Their journeys reveal stories about dreams, courage, inspiration, and creativity. Subscribe below!