---
Download Your Free Gift, The 3 Steps to True Career Fulfillment Here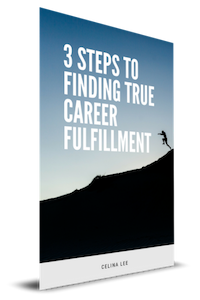 There comes a time in your career when you question your professional happiness and fulfillment. This can be a defining moment if you put your passion, aspirations, and needs into action.
With the right formula and a little momentum, you can be happy and fulfilled personally and professionally. If you're looking for clarity and next steps, check out this free guide, The 3 Steps to Finding True Career Fulfillment.
I use a 3-part framework to help you cut through the noise and step into doing work you love and believe in. Get your free copy here.
---
Did You Enjoy This Episode? Click Below To Subscribe:
"How did you find what you wanted to do with your life? How did you have the courage to pursue your dream?" These are questions I explore with people from all different walks of life. Their journeys reveal stories about dreams, courage, inspiration, and creativity. Subscribe below!