The word, networking, makes a lot of people cringe because it feels fake and makes us feel like we are using people. But meeting people and building relationships are crucial to our success. No one can succeed alone and achieve dreams alone.
When we build meaningful relationships, we can help and support one another, and achieve far greater things than we could ever do on our own. We need people to help us to get to where we want to go, and should do the same for others when we are in a position to help.
It's not easy going to receptions and conferences where there are a lot of people, start a conversation with someone we just met, and then turn it into a meaningful relationship.
Over the years, I've attended countless networking events, receptions, and conferences. I share with you 5 things I learned about how to become better at networking, and turn the conversations into meaningful relationships.
Actively listen with a genuine curiosity to get to know the person.
Listen more than talk.
Follow up within 24 hours if possible, and mention something the person talked about in the email.
Remember people's names including correct spellings.
Try new things and have diverse experiences.
Other episodes I have mentioned.
Third Step Towards Career Happiness: Take Action
How to Pursue Your Dreams Even When Your Loved Ones Don't Believe in Them
Interview with Michael Kim: How to Make Yourself Happy
I'd love to hear from you about your tips on networking and building relationships! Send me a message!
---
Download Your Free Gift, The 3 Steps to True Career Fulfillment Here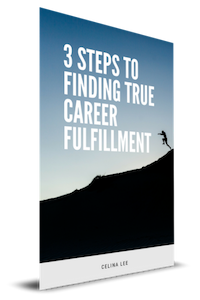 There comes a time in your career when you question your professional happiness and fulfillment. This can be a defining moment if you put your passion, aspirations, and needs into action.
With the right formula and a little momentum, you can be happy and fulfilled personally and professionally. If you're looking for clarity and next steps, check out this free guide, The 3 Steps to Finding True Career Fulfillment.
I use a 3-part framework to help you cut through the noise and step into doing work you love and believe in. Get your free copy here.
---
Did You Enjoy This Episode? Click Below To Subscribe:
"How did you find what you wanted to do with your life? How did you have the courage to pursue your dream?" These are questions I explore with people from all different walks of life. Their journeys reveal stories about dreams, courage, inspiration, and creativity. Subscribe below!