Thomas Park Clement is the founder of Mectra Laboratories, a company he started in his attic in 1988. He is a successful inventor of medical devices and holds 41 patents.
Thomas was born during the Korean War, as the son of an American military man and a Korean woman. He was abandoned when he was about four and a half years old, and lived on the street for about two years until he was taken to an orphanage.
Thomas was eventually adopted by an American family and moved to the U.S.  A biracial war orphan who was once considered "stupid" grew up to become a very successful inventor, an entrepreneur, and a philanthropist, and achieved his childhood dream along the way. His story is about love and hope, and the resilient human spirit that serves as an inspiration for so many people. (Original broadcast date: August 16, 2018)
---
Download the 3 Steps to True Career Fulfillment Here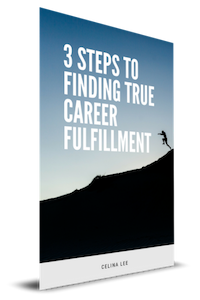 There comes a time in your career when you question your professional happiness and fulfillment. This can be a defining moment if you take the time to ask yourself important questions and take action towards career that brings you joy.
If you are feeling stuck and don't know what to do next, you are not alone. With the right guidance and a little momentum, you can be happy and fulfilled personally and professionally. If you're looking for clarity and next steps, check out this guide, the 3 Steps to Finding True Career Fulfillment.
I use a 3-part framework to help you take the next step towards doing work you love and believe in. Get your copy here.
---
Did You Enjoy This Episode? Click Below To Subscribe:
"How did you find what you wanted to do with your life? How did you have the courage to pursue your dream?" These are questions I explore with people from all different walks of life. Their journeys reveal stories about dreams, courage, inspiration, and creativity. Subscribe below!