Katrina Markoff is the founder of Vosges Haut-Chocolat, a $30M brand that was launched in 1998 and is now sold in over 2,000 outlets around the world.
After studying chemistry and psychology in college, Katrina moved to Paris to pursue her dream of studying the culinary arts at Le Cordon Bleu. She worked for Ferran Adrià, the chef at the legendary restaurant, El Bulli, in Spain who advised her to "use your own imagination and your own sense of taste to create something."
Following his advice, she embarked on a journey to travel around the world which inspired her to create Vosges Haut-Chocolat by infusing the exotic ingredients she discovered during her travels, including indigenous spices, flowers, roots, herbs and liqueurs with premium chocolate.
Katrina shared with me how trusting her intuition and following her heart led to an amazing journey where all of her life experiences came together to create a beautiful chocolate brand that nurtures awareness and appreciation of the world's diverse cultures. (Original broadcast date: January 30, 2019)
If you want to schedule a complimentary coaching session with me, you can reach out to me here.
Wondering how my coaching can help you? Here is what my clients have said about their experiences of working with me. 
If you got any value or joy from my podcast, I would be grateful write me a review on Apple Podcast or Podchaser.  Thank you! 🙂
Please subscribe to "Live Your Dream with Celina Lee" podcast in your favorite podcast player! I have an amazing season with awesome episodes prepared for you!  
Any questions about coaching or thoughts about my podcast?  Send me a message!
---
Download the 3 Steps to True Career Fulfillment Here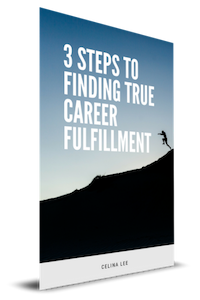 There comes a time in your career when you question your professional happiness and fulfillment. This can be a defining moment if you take the time to ask yourself important questions and take action towards career that brings you joy.
If you are feeling stuck and don't know what to do next, you are not alone. With the right guidance and a little momentum, you can be happy and fulfilled personally and professionally. If you're looking for clarity and next steps, check out this guide, the 3 Steps to Finding True Career Fulfillment.
I use a 3-part framework to help you take the next step towards doing work you love and believe in. Get your copy here.
---
Did You Enjoy This Episode? Click Below To Subscribe:
"How did you find what you wanted to do with your life? How did you have the courage to pursue your dream?" These are questions I explore with people from all different walks of life. Their journeys reveal stories about dreams, courage, inspiration, and creativity. Subscribe below!